UW-Madison threatens 'more drastic action' as experts say COVID-19 outbreak impacting broader community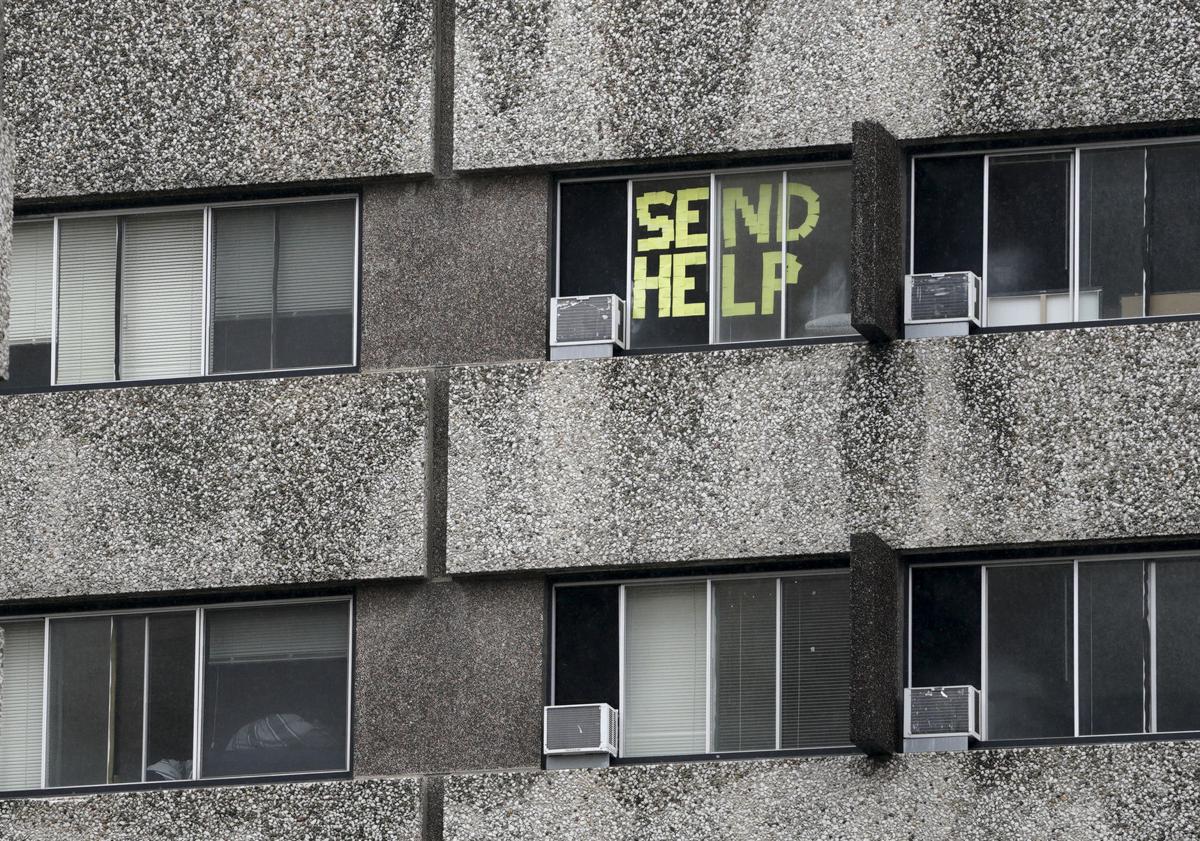 UW-Madison threatened "more drastic action" Tuesday if quarantines in two large dorms don't greatly reduce COVID-19 infections, as health experts said a campus coronavirus outbreak is putting the general public at risk with flu season nearing.
"There's real clear evidence that the outbreak that's happening among students has bled into the community more broadly," said Malia Jones, an infectious disease epidemiologist at the university. "Cases have really shot up in (Dane County), even not counting all the students."
While COVID-19 hospitalizations are down statewide and in the county from a peak in April, a flu outbreak atop a surge in coronavirus cases could threaten the supply of hospital beds, COVID-19 tests and protective equipment, said Dr. Nasia Safdar, medical director of infection control at UW Hospital. Health officials are urging people to get flu shots by October, as flu activity typically picks up in November. "With the respiratory virus season coming around, it could get pretty hairy," Safdar said.
UW-Madison's Division of University Housing sent an email Tuesday to residents of Sellery and Witte halls, who were ordered Sept. 9 to quarantine for two weeks, saying some aren't following the rules.
"If the current quarantine does not reduce cases of COVID-19 in Sellery and Witte back to much lower levels by the end of this quarantine, University Housing may be forced to take more drastic action with these two residence halls," the email said. UW-Madison spokeswoman Meredith McGlone said she had "no additional detail" on what the "drastic action" might include.
Roughly 20% of the dorms' more than 2,200 residents have tested positive, the email said. Campuswide since August, 2,160 students and 31 employees have been positive in on-campus testing. The university last week suspended face-to-face classes. More than half of fraternity and sorority houses near campus are under quarantine, as are more than a third of students who live in dorms.
Statewide, the coronavirus infection rate has more than tripled among people ages 18-24 recently while going down in other age groups, said Dr. Ryan Westergaard, a medical officer with the state Department of Health Services. He attributed the rise to outbreaks at campuses around the state and called college dorms, many with shared bathrooms and sleeping quarters, a "high-risk environment."
None of the state's 1,220 COVID-19 deaths have been among people younger than 20, but some young people are medically vulnerable to infection and young adults can spread the disease to others at high risk, Westergaard said. "Individual risk and community risk are really intertwined," he said.
Dr. James Conway, a UW Health pediatric infectious diseases specialist, said the university can't control some intermingling between students and the community.
"A lot of the places where students interact with the public are not in such controlled environments — whether it's grocery stores, bars and restaurants, or gyms," he said.
With flu and COVID-19 carrying similar symptoms, it could be a major challenge to test and care for patients this fall, Conway said. "The more disease there is circulating in the community, the more complicated it is to provide health care and the higher the risk is of offering routine services," he said.
The dorm quarantines on campus should help but the effect may be limited, Safdar said.
"It's a big challenge getting quarantine to be followed with high fidelity in anybody, particularly large groups of adults of this age," she said. Jones noted that Dane County had 487 new cases of COVID-19 on Sept. 9, its daily record by far and one sign the campus outbreak has already spread into the community.
Before K-12 schools can reopen in person and restaurants and bars can expand services, Jones said coronavirus cases on campus and throughout the county will need to be dramatically reduced. "Those are all contingent on getting the outbreak under control," she said.
Sign up now to get the most recent coronavirus headlines and other important local and national news sent to your email inbox daily.